Before we get onto the top tips for effective content marketing, lets define what content marketing is. According to the Content Marketing Institute, 70 per cent of people prefer getting to know a company via articles rather than ads. But what is content marketing? It means creating and sharing valuable information and it persuades people that you're an expert in an area of mutual interest. The goals can be varied, and results should include a website which ranks higher in search engines, a bigger and more engaged subscribed audience, and a good brand reputation with followers (including existing and potential customers).
It produces around three times as many leads as traditional marketing (source: Kapost), so getting your content right counts!
Here are our top tips for effective content marketing success…
Be curious
Understanding how to connect with people is the basis of an effective content strategy. But first, you need to know who your audience is. Who are the decision makers and influencers in the buying process? What are they interested in? What do they read? Where do they search for information? What problems are they trying to solve?
Gathering this type of intelligence shouldn't stop when you identify your audience. Technology and how people use it is always changing, so keep up to date with user trends to ensure your content is relevant and timely.  Tools such as Google Analytics will help by showing you how users find your content i.e. where they linked to your website from (LinkedIn/Twitter/Instagram/press websites etc).
Be consistent
A content strategy should be a stream that interlinks with your central marketing strategy. So, campaigns across your entire marketing mix need consistent messaging to reassert your points and your brand's voice. If you have separate members of a team running different areas of your marketing, they must be on the same page to avoid contradicting information/opinions, and to support your goals.
Be authentic
The whole point of this valuable tool is to provide interesting and relevant information to engage and influence your target readers. Don't be tempted to take short cuts because clever cookies will see straight through salesy articles; too many will harm your reputation, reduce trust, and lose followers.
Remember that people are more likely to join a conversation with you if you're being yourself. That's because we're human and we're likely to react to words, pictures, sounds that we emotionally connect with. So, the more personal and genuine your content is, the better!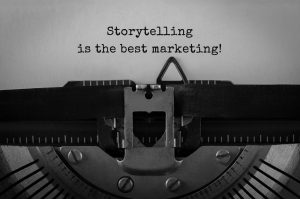 Be creative
Sensitive and serious subjects deserve respect, but don't forget to have fun with your content where it's appropriate for your brand and message. Using humour, appealing imagery and real-life anecdotes or a play on words can inject a real spark of energy into your content.
Creativity comes back to the emotional connection we talked about earlier and its vital if you want to stand out from all of that 'noise' luring your followers elsewhere. We'll be covering more on this later – follow us so you don't miss our forthcoming post on getting creative with content.
Be socially aware
Great content is pointless if it isn't reaching the right people. You know who you want to attract/retain and how they search/find information. So, you should know the best channels on which to promote your content. This is where your social media strategy comes into play.
Content and social marketing go together like peas and carrots (excuse the Forest Gump reference, we couldn't help it!). If your content is what they want and they find it, users will share or like it, growing your circle of influence among their peers.
Be SEO savvy
Furthermore, SEO (Search Engine Optimisation) is one of the best free ways to get valuable prospects to your website. It centres on using keywords which readers search for within your features. This way, your content is shown in search engine results for people who haven't yet found your content through social media. But be careful – this doesn't mean mentioning your key word in every paragraph. If you use it too frequently, it'll have the opposite result. Find out more in our SEO what's the big deal? feature.
Be reliable
Reliability equals credibility and your readers/followers/subscribers will expect to hear from you regularly. So, agree the frequency of your content and stick to it, or risk losing followers. A few less won't hurt your business itself, but what if someone who clicks unfollow was only a few weeks/months from a purchasing decision?
You must create a long-term editorial calendar with enough time planned in to research and gather information for planned content. But trends change, annual reports and publications move, and expected news stories get bumped. So be prepared to change your plan, if it still supports your strategy.
Be flexible 
Be flexible with content type too. Many people are prepared to read long-form posts when they have the time. Others prefer snappy sound bites, videos, short features, podcasts, images, infographics and more.
Don't punish your audience because they don't have the time or patience for 1500-word article. Give them what they need and you're more likely to succeed.
If you want help to audit, plan or execute an effective content marketing strategy for your business, feel free to contact us and we will be happy to help.